Kinnect Scholars Program
The Kinnect Scholars Program provides innovative youth development programs, designed to build skills and promote a culture of 21st century learning. Along with trained third-party facilitators, the Kinnect Scholars participate in College & Career Skills Workshops and have the opportunity to apply for our Bridge College Scholarships. Our mentorship program directly connects our scholars with Kith's internal staff, providing insight into potential career paths. From fashion design to operations, the goal is to expand the minds of our scholars by providing guidance and nurturing their interests. Kinnect Scholars also gain fashion industry experience by working in Kith's retail stores, headquarters and alongside their mentors, helping students find their passions while gaining hands-on skills.
Behind the Seams
We invite groups of students to Kith's office, where they're introduced to our HQ employees, across different departments that cater to their interests. The idea is to give these students an inside look at the inner workings of a business in order to positively influence their career choices. Along with a tour of the office, these students receive direct insight from the employees who participate, sharing their experiences at the company and their overall career trajectory. From Kith's design department to operations, a range of topics are intentionally covered, exposing students to the notion that there are multiple paths to success, and that career choices are endless in the fashion industry.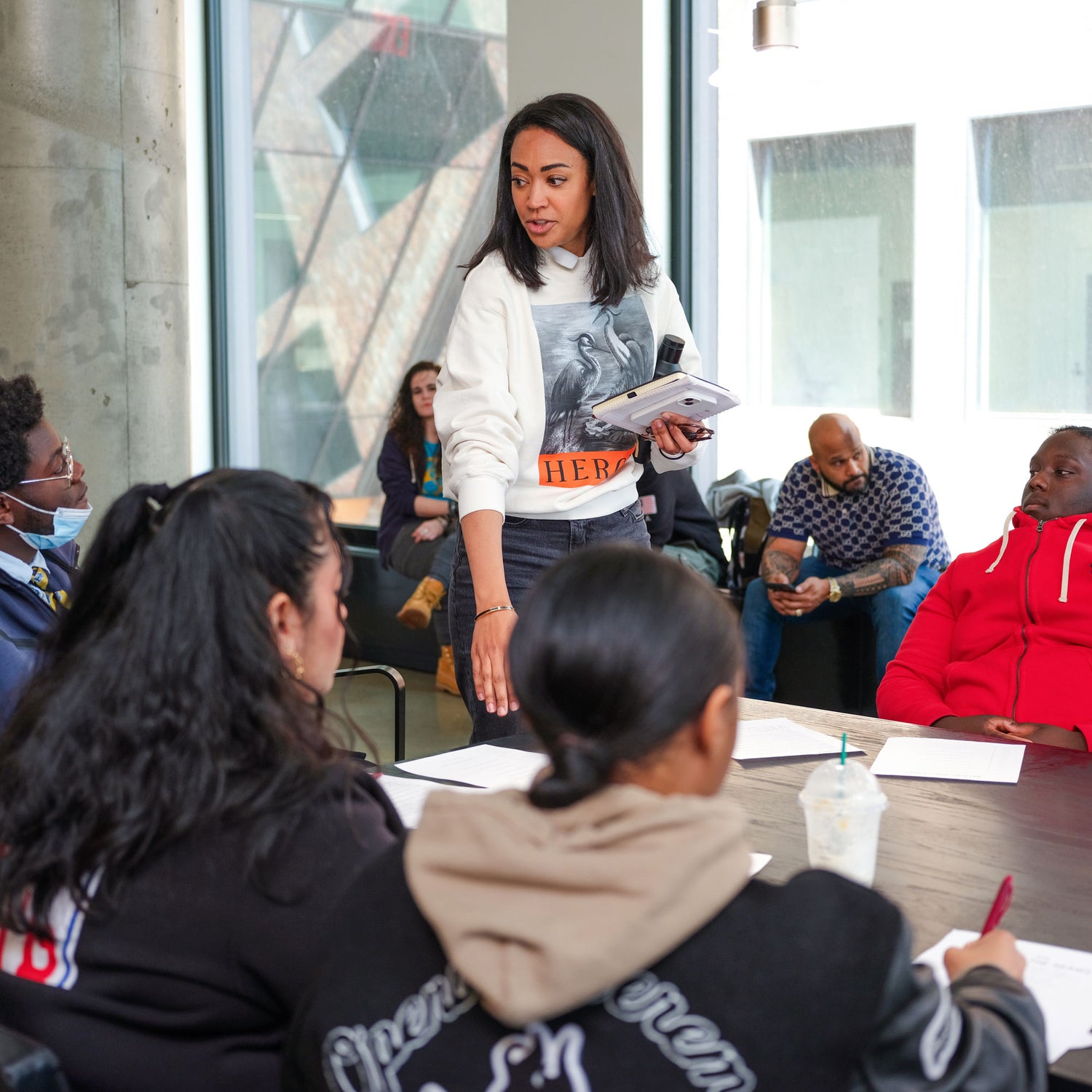 Kinnexperts
The Kinnect Foundation believes that education is not only what we learn in a classroom, but what we also experience in life. We aim to empower youth during critical moments striving for a better future. Recognizing the vital role that education plays, we're committed to helping students acquire work experience and skills that will uplift not only their own lives, but their communities. We do this by offering curated programming that leverages the Kith experience, such as Behind the Seams, Breakfast with Bosses and workshops led by industry professionals at Kith.